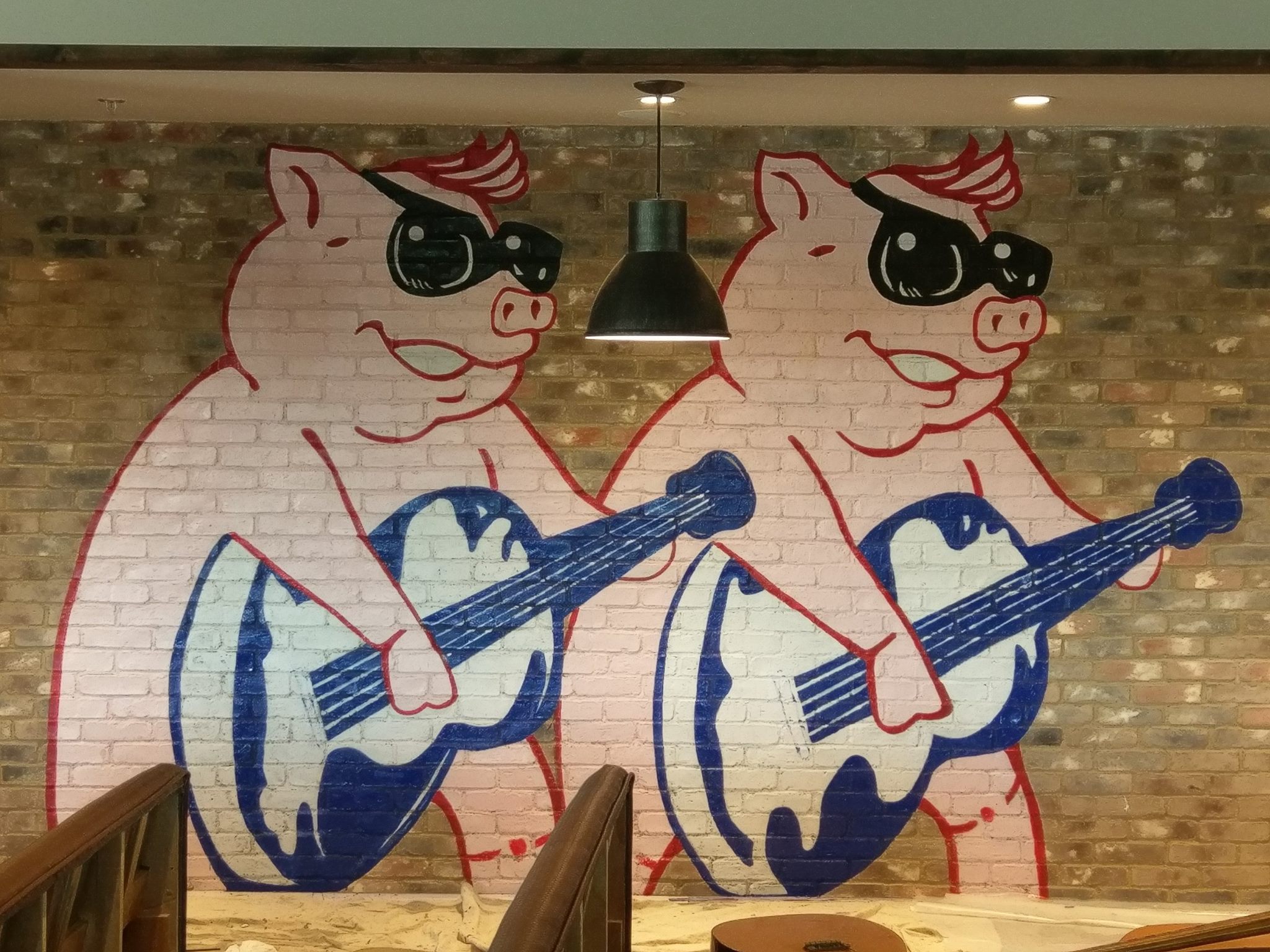 With the convenience of computer-generated signs, sign painting is considered to be the purest art of our industry.
There was a time, as recently as the 1980s, when storefronts, murals, banners, barn signs, billboards, and even street signs were all hand-lettered with brush and paint. While technology has changed all of that, we're one of the few sign shops around that can make signs by using time-honored method of sign painting.
You're not sacrificing anything with a hand painted sign. In fact, you're gaining an edge that can't be matched by computers.
We can incorporate gold leaf, add dimensioning (whether actual 2D or 3D dimension or with professional brush work), and add a protective layer that will ensure that your sign can be used inside or out.